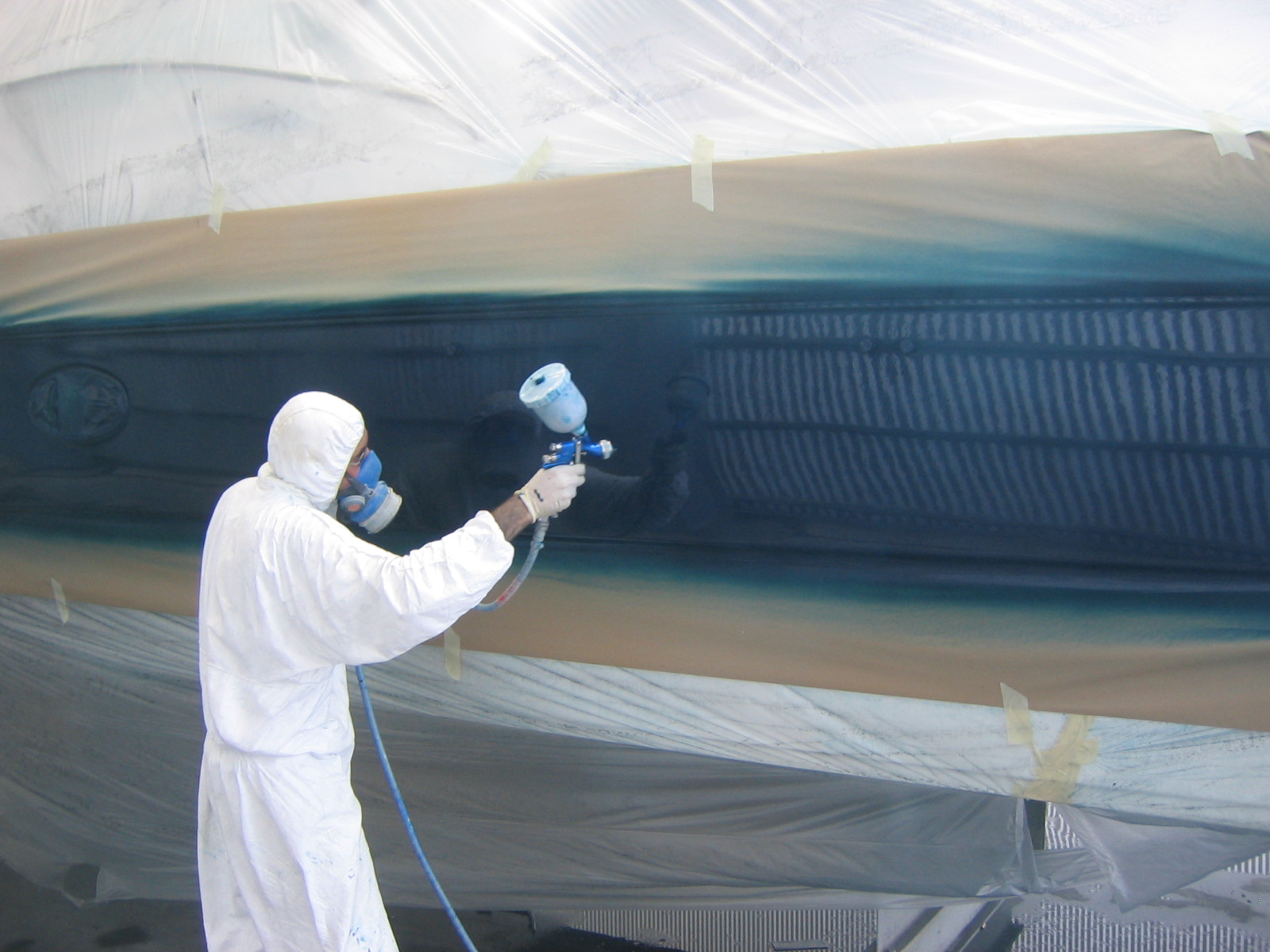 Thinking out of the box to save 49% on a full awlgrip repaint
In 2010 one of our clients decided to make the most of the down season and get the exterior of his yacht repainted in Southern California. The warm and dry conditions were ideal for getting a top quality job, and 2 local contractors we had worked with in the past were invited onboard to review the detailed scope of works, inspect the boat and develop a comprehensive quotation.
When the quotes came in the numbers were significantly higher than was expected in terms of both cost and time needed to do the work. There was also a significant difference even between the two quotes so we had a brainstorming session over who to invite to submit a third quotation.
A reputable yacht painter from Florida we had used for two previous repaint projects indicated that he would be prepared to fly out to look at the work, and that he would also be prepared to send his team to California to complete the refit if his quotation was accepted, as long as travel, board and lodging costs were covered. As it turned out this unusual solution turned out to be the best option by far. The three quotations received for the full repaint were:
Local large yacht shipyard                                                           $260,000, with work warrantied for 90 days
Local Awlgrip paint contractor                                                   $165,000 with work warrantied for 90 days
Florida Awlgrip paint contractor                                                $75,000 with work warrantied for 180 days
Even when factoring in the $8,000 cost of accommodation, transport and food for the Florida team, the savings were a massive 49% or $82,000. In addition, the warranty period was double that offered by the two local options.
The work was completed on schedule and, under the supervision of the local US Paints Surveyor, to an exceptionally high standard. Now three years on, the captain reports that he still gets surprised looks from people when they are told the boat is not fresh from the paint shed and that the paintwork is three years old.
For more information on how to run your superyacht more efficiently and effectively, contact 8 Yachts at [email protected]